Our Education & Resources
Being a leader in the insurance and financial services industry means continually striving for improvement. To keep pace with clients' needs, Central Coast Visionary Insurance & Financial Services, LLC has access to new products, enhanced product features, expanded quality service, and new technologies. Breaking new ground is part of our tradition.
---
The CFP® designation is a certification mark for financial planners conferred by the Certified Financial Planner Board of Standards. To receive authorization to use the designation, the candidate must meet education, examination, and experience. Individuals with their CFP® designations are trained to develop and implement financial plans for individuals, businesses, and organizations, utilizing knowledge of income and estate tax, investments, risk-management analysis and retirement planning.
---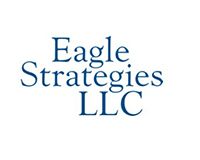 Eagle Strategies LLC specializes in customized financial planning and investment advisory services. Your individual strategy is crafted to ensure flexibility and resiliency to changes in the economy and tax laws, as well as your own changing needs throughout your life. From investments and asset allocation to protecting your earnings and other insurance planning needs, we help you gain control over every aspect of your financial life with our Lifetime Wealth PortfoliosSM wealth management platform and holistic financial planning services. Eagle Strategies LLC is a Registered Investment Adviser and New York Life company. Central Coas Visionary Insurance & Financial Services is not owned or operated by Eagle Strategies or its affiliates.
---
CLU® (Chartered Life Underwriter®) is a designation granted to individuals who have completed training in not only life insurance, but personal insurance planning as well. To obtain the CLU® designation, individuals have to complete advanced courses and exams in several topics including insurance, taxation, employee benefits, estate planning, management and economics.
---
ChFC®s (Chartered Financial Consultant®) must meet experience requirements and pass exams covering insurance and investing. They must have a minumum of three years experience in the financial services world, and are required to have studied and passed examinations on the basics of financial planning, income tax, insurance, investments and estate planning.